On September 12, three 1T mini excavators customized by German customers were successfully pack into the container. These three mini excavators were tailor-made according to the needs of German customers. They are equipped with Changchai engines, 4-leg sheds, and the boom can be deflected by 60 degrees turning left and right, imported hydraulic pipes, high-quality structural parts, machine size 2775x930 x 2219 mm, weight 1000kg. Each machine is printed with the model identification and logo provided by the customer, and it is transported by rail to the destination Hamburg, Germany.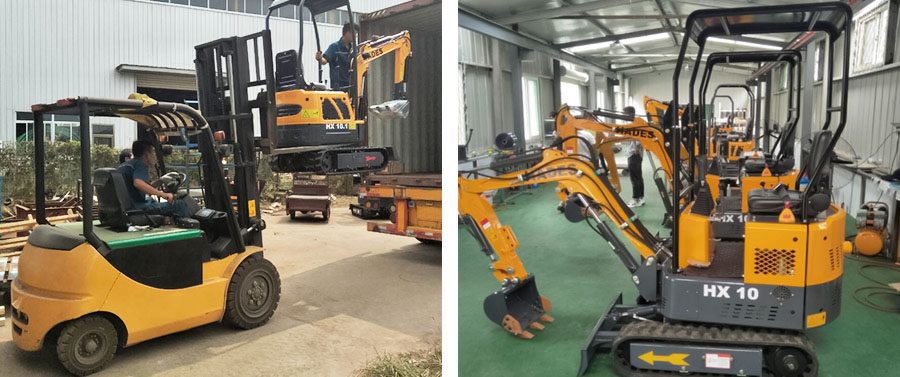 Shandong Hightop Machinery Co., Ltd. specializes in the production and customization of various models of mini excavators, small road rollers, tractors, skid steer loaders, dump trucks and other construction machinery, with various qualification certificates such as EPA, CE, ISO, TUV, and the company's products have It is sold to more than 200 countries and regions around the world and has won unanimous praise from customers.
If you want to customize your own mini excavators, please email us sales@sdhightop.com, Hightop Machinery will definitely provide you with the most satisfactory products.